Wedding Planning Services Cake Design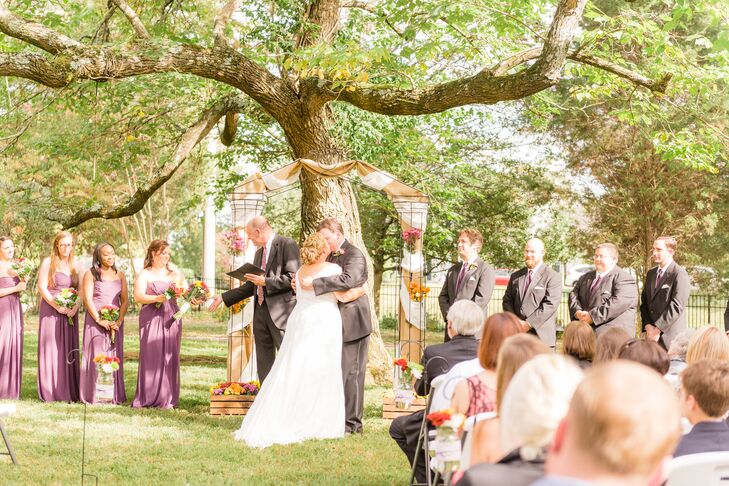 REQUEST MORE INFORMATION ABOUT OUR WEDDING VENUE HERE
Be sure to check us out on WVLT Local 8 News, The Knot, Inside of Knoxville, and The Bride Link!
About Historic Westwood
Historic Westwood was built in East Tennessee as a "wedding promise" in 1890 by John Edwin Lutz and his wife, Ann Adelia Armstrong Lutz. Originally sited on 12 acres along Kingston Pike, it was designed by notable architects Baumann Brothers in the grand Richardsonian Romanesque style so popular in the late 19th century. Westwood is one of Knoxville's treasured vintage houses known as "The Three Sisters," which also includes Crescent Bend and Bleak House. Adelia Lutz was the first professional female artist not only in Knoxville, but in all of Tennessee. The house is filled with her beautiful hand-painted decorative frescos.  This venue is one of Knoxville's most romantic wedding locations.  The elegant location even features a heart-shaped drive that has welcomed generations of happy couples who celebrated their ceremonies at this one-of-a-kind vintage mansion wedding venue. You can become a part of this wedding tradition when you welcome your family and friends to celebrate your love at Historic Westwood.
Wedding Ceremony Packages and Wedding Cake Designs
Not only does Historic Knox provide beautiful wedding venues, but we provide wedding planning services.  Need help choosing a wedding cake designer or dress vendor?  We have connections with wedding vendors all over Knoxville.  Mickey Mallonee, our Director of Events, can guide you through planning all aspects of your wedding. From your engagement party to choosing your wedding cake to throwing your bouquet, Historic Westwood will provide the perfect wedding package for memories that will last a lifetime.
THE WEDDING PROMISE
4 Hours event time
1 Hour Rehearsal Time plus photoshoot time with your photographer
Matheny Cottage dressing rooms for the wedding party with separate changing areas for men and women, full kitchen, parking for 4, wifi, cable tv
1 event staff person on site throughout your event along with security guard
Consultation with Event Director for up to 2 hours regarding venue style, décor, music, lighting, event flow, and floor plan and serving as liaison with caterer, cake designer,  photographer, florist, and other vendors.
THE WEDDING BOUQUET
3 Hours event time
1 Hour Rehearsal Time plus photoshoot time with your photographer
Matheny Cottage dressing ro